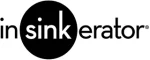 Involve HC-Wave-SS
INVOLVEHCWAVESS | 170644
Description
Graceful. Simple. Fluid.
A seamless blend of modern and traditional. Dispenses near-boiling 200(degree)F water and cool water.
InSinkErator's Instant Hot Water Dispenser saves time and adds elegance to the kitchen. Near-boiling water at your fingertips - perfect for making gravy, melting chocolate or quickly preparing pasta. Also double-functions to remove candle wax from holders and quickly clean dirty pots and pans.
Consider how often you heat water. When you do, you'll realize just how much you would use an instant hot water dispenser. It's truly unrivaled in the kitchen when it comes to the of tasks that are easily and quickly performed. And that's exactly why millions of people have installed them.
Specifications
Capacity: 2/3 gallon Stainless Steel Tank dispenses 60 cups of 200(degree)F water per hour
Electrical: 120 volts A.C., 750 watts, 6.25 amp heating element with grounded three (3) prong plug
Thermostat: Snap-action, adjustable from 150(degree)F to 210(degree)F (factory pre-set at 200(degree)F)
Required hole diameter: 1 1/2"
Maximum counter thickness: 3"
Pricing for this model is not available
To order this item call our Sales Department
Toll Free
or you may contact our local showrooms
Quick Specs
Type:
Water Dispensers Water Filtering Units
Category:
Disposals And Dispensers
Features
dispenses near-boiling 200(degree)f water and cool drinking water
35% more near-boiling water from larger 2/3 gallon stainless steel tank
easy to adjust temperature control
tool-free tank connections and dry start protection to ease installation
provides 60 cups/hour of near-boiling water
available in chrome and satin nickel
3-year we come to you in-home service warranty
115 volts, 750 watts, 6.25 amps
ul listed
compact all metal dispenser construction