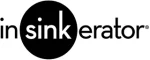 Glossy Black Indulge Tuscan
FGN2215BLK | 170132
Description
Classic. Tasteful. Inviting. Indulge Tuscan (F-GN2215) provides a relaxing warmth of style for the bustle of the kitchen. A part of our finest line of instant hot water dispensers, this model is designed for use with our stainless steel tank for filtered, near-boiling 200(degree)F water.
InSinkErator's Instant Hot Water Dispenser saves time and adds elegance to the kitchen. Near-boiling water at your fingertips - perfect for making gravy, melting chocolate or quickly preparing pasta. Also double-functions to remove candle wax from holders and quickly clean dirty pots and pans.
Consider how often you heat water. When you do, you'll realize just how much you would use an instant hot water dispenser. It's truly unrivaled in the kitchen when it comes to the of tasks that are easily and quickly performed. And that's exactly why millions of people have installed them.
Specifications
Hot Valve: Instant, self-closing
Shipping Weight: Approximately 5.0 lbs.
Required Hole Diameter: 1 3/8" - 1 1/2" (standard)
Pricing for this model is not available
To order this item call our Sales Department
Toll Free
or you may contact our local showrooms
Quick Specs
Type:
Water Dispensers Water Filtering Units
Category:
Disposals And Dispensers
Features
hot only - dispenses near-boiling 200(degree)f water
graceful high-arching spout swivels for convenience and the stylish, integrated lever provides a dramatic look
durable all brass dispenser construction
5-year we come to you in-home service warranty
for use with insinkerator's stainless steel tank and filtration system (tank not included)
available in several designer finishes