Should You Buy Local When Shopping for Kitchen Appliances?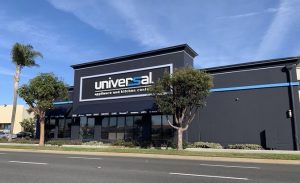 With more and more consumers becoming concerned about their environmental impact, the buying local movement has gained traction. As the name suggests, buying local means foregoing online shopping and supporting local businesses. While this may be an easy decision when you're purchasing small items, should you buy local when shopping for kitchen appliances? Here we'll explore the argument for and against.
Big Box Stores:
One of the first places where you may begin your appliance shopping is a big box store. These retailers tend to offer a large selection of kitchen appliances with a large display area. This can be highly beneficial if you're not sure which appliance would work best in your home. You can open appliance doors, check out inside and get an idea of the overall size. You can even assess the different finishes to decide if you want to stick to classic white or go with another finish.
Big box stores also tend to have kitchen display features showing built in appliances. Since you're looking at the kitchen appliances in their intended setting, you can get a better picture in your mind of what your finished kitchen will look like.
Another advantage of big box stores is that the showrooms tend to offer convenient hours of operation and there are more frequent sales promotions.
On the other hand, the staff at big box stores don't tend to be appliance specialists. They lack the proper appliance training to help you make the best purchase decision, you're also unlikely to find in house appliance repair technicians. You'll also miss out on the personal touch, with inconvenient delivery schedules and inconsistent quality of delivery and installation.
Local Small Stores:
One of the main advantages of using a local small store is that they tend to be highly specialized. If you're looking for refrigerators, you may find that the store only offers these appliances and doesn't even sell laundry appliances. This means that the store staff is likely to be well trained with a thorough knowledge of the store inventory. So, if you have a query about an ice maker on a particular refrigerator over another, the support staff are likely to have the answer for you.
Another advantage is that the store is likely to handle its own delivery and installation. So, you can rely on professional service that can be tailored to meet your needs. You may even meet the person who will be installing your new appliance in store. You should find it easy to reach the store if you have a query and enjoy a feeling of personal service.
The downside is that you may not see the specific model in the showroom and there is likely to be little or no live kitchen displays. This means that you will need to be confident in your kitchen dimensions to imagine how the specific appliance will work with your kitchen layout.
The Best of Both Worlds:
Since neither big box stores nor small retailers offer the ideal solution, you may be feeling a little dismayed. Fortunately, there is a way to access the best of both worlds with Universal Appliance and Kitchen Center. We have conveniently located showrooms with impressive kitchen displays and a comprehensive inventory, but you can enjoy the personal touch. Our sales team is filled with home appliance experts who are available to answer any of your queries or questions.
You can even browse our online collections from the comfort of your own couch, so you don't even need to leave home to arrange your new kitchen appliances. And of course, you can rely on the professionalism of our delivery and installation team.