Guideline for New Kitchen Appliances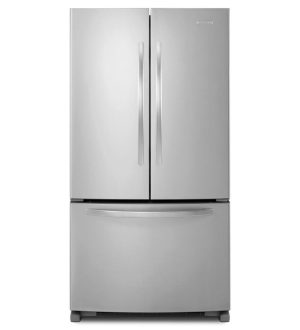 Preferences, Necessities, and Budget
There is lots of online advice on choosing new kitchen appliances. But honestly, this can be a difficult process. Some will say, "Start with your budget." Makes sense, doesn"t it? But if you haven't purchased appliances in years, and don't know for sure what you're going to need or what things cost, it's like trying to hit a bullseye wearing a blindfold!
On the other hand, just going out blindly looking for appliances seems rather foolish also. You don't know what you don't know, so where do you start? Here is how you might proceed.
What is your current status? Building new, remodeling, or just a straightforward appliance update. Make a tentative timeline from now to completion. Eventually, you're going to need a hard schedule. Get started now.

Think of the end state. How do you picture your new kitchen in your mind? It's totally OK to to dream a bit. Close your eyes and think of what you hope your new kitchen will look like. Check your favorite home magazines, and clip photos of what you like! My favorite online site for new kitchen ideas is Houzz.

Think about a budget. Whether it's $10,000 for a built-in refrigerator, or for all your kitchen appliances, you're going to need to start with a number. Here are the basic product categories you're likely to consider. The categories are necessities. Make sure you get the features that are important to you, eg. refer icemaker and dispenser, self-cleaning oven, quiet dishwasher with sani-cycle.
Refrigerator > built-in or freestanding > side-by-side, top freezer, or bottom freezer?
Dishwasher > conventional or dish drawers
Cooking > range or separate built-in oven and microwave, built-in coffee maker, steam/convection oven, etc.
If you can, think of a dollar amount for each product category. Click the link below to go to UAKC website for pricing examples.
Go to home page below and scroll down:
At this point, you've got a good beginning. Take some time to narrow the field of your preferences. Now, you need to go shopping. Call or visit the experts at Universal Appliance and Kitchen Center today.
P.S. Getting a new kitchen full of appliances can be a lot of work, and also a lot of fun. See if you can apply some of your savings to treat yourself to that built-in espresso machine!
---